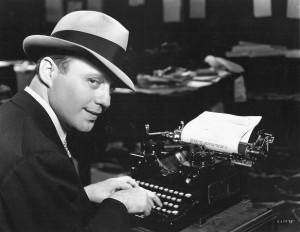 Howya!
Today…I'm gonna natter-on about email-marketing.
But  specifically…. on a common "attitude" of email-marketers, that really gives me the tom-tits.
If I could sum-up this "attitude" in a word, it'd be this:
Vilipend.
Hmm.
An ugly- word for an ugly-attitude.
It means:
To disesteem, belittle, devalue, cheapen, or take for granted.
That's right chief, most internet marketers have this attitude towards email-marketing in spades. And it comes across in their promotional (spammy pitches) emails.
Fumbling idiot marketers fartin'  out emails like there's no tomorrow, just cuz it's cheap and easy.
But alas….
Easy has become greasy.
Yep, when something's free or cheap – the nitwits come-a-knockin' .
But direct marketing (you know that's all internet marketing is right?) didn't used to be this way. It used to cost an-arm-and-a-leg for those "old school" marketers to mail out and offer or sales pitch to a prospect or customer.
Every mail-out was important.
It either made money, or lost money.
These ol' boys had real skin-in-the-game.
Nothing was takin lightly, or for granted.
Because of the research,time, preperation and cost involved, these old-time marketers painstakingly crafted their sales pitch to ensure it got read, and delivered sales.
They cared for the "marketing process" like a mother cares for her newborn.
If you read one of their sales letters, you'd notice how well crafted they were.
They grabbed your attention from the first word and didn't let ya go. They were full of insight, knowledge, personality, stories and an absolute barn-stormer of an offer.
Now…
Harken:
Just cuz (with email-marketing) you don't have to put your sales pitch in a envelope, lick a stamp and pay out-the-nose for a mass mailing, doesn't mean ya should comprimise on quality of salemanship.
Instead, do what the old school direct marketing greats did: Pour out ya soul. Sell with class and enthusiasm. Make it a fun ride.
An experience that makes 'em want to buy.
If you take this (correct) approach with ye good ol' email-marketing…..
You'll stand stick out like an honest man in the Whitehouse.
And make mo'  sales to boot.
It ain't really that hard a dance to do.
Ok…
Time for me to nut and bolt.
Kelvin Dorsey